Constanța

topographic map

Click on the map to display elevation.
About this map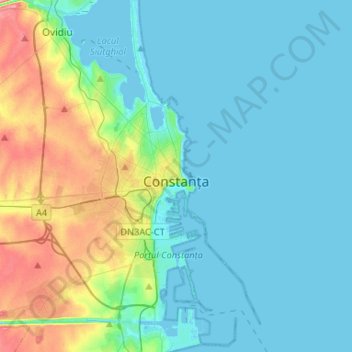 Minimum elevation: -2 m
Maximum elevation: 90 m
Spring arrives early but it is quite cool. Often in April and May the Black Sea coast is one of the coolest places in Romania found at an altitude lower than 500 m (1,640 ft).