Pirassununga

topographic map

Click on the map to display elevation.
About this map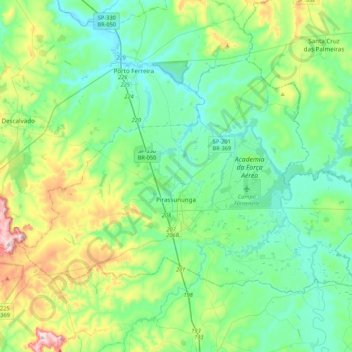 Minimum elevation: 532 m
Maximum elevation: 1,037 m
Pirassununga is a municipality in the state of São Paulo in Brazil, with an altitude of 627 meters. The population is 76,877 (2020 est.) in an area of 727 km2.[3]