Bhandara City

topographic map

Click on the map to display elevation.
About this map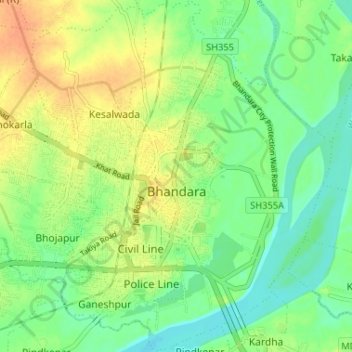 Minimum elevation: 236 m
Maximum elevation: 272 m
Bhandara is located at 21°10′N 79°39′E / 21.17°N 79.65°E / 21.17; 79.65 in the north-east part of the state. It has an average elevation of 244 metres (800 feet).